My book, Poetry in Motion: Introduction to business vehicle sticker design, provides an introduction to business vehicle design. This is one-of-a-kind material that offers basic knowledge about business vehicle marketing insight.
Based on my years of practical experience in the sticker business and knowledge of marketing, it is filled with knowledge and insight about what makes a good vehicle advertisement and how to execute the graphics in an optimal way.
Inside the book, I discuss the ways in which vehicle marketing channels differ from all other marketing mediums.
I reveal the theoretical background and implement it in a practical manner. I go into detail by looking at every aspect from idea to execution and beyond. Included is an overview of materials and an assortment of practical tips and tricks for creating the best designs and print files. I discuss not only designing but also what goes on behind the scenes from technical aspects to mistakes, and much more.
As vehicles come in various shapes and sizes, I have dedicated a few chapters to specific automobile types and how to best approach each of them. I go into great detail about color, font, and logo, explaining why every little detail matters and is deserving of a special focus. To support my points, I examine real-life case studies.
Poetry in Motion answers all of your questions about vehicle graphics and advertising on business vehicle. Take a look at the content and order your hardcover (personalzed for you) or ebook here.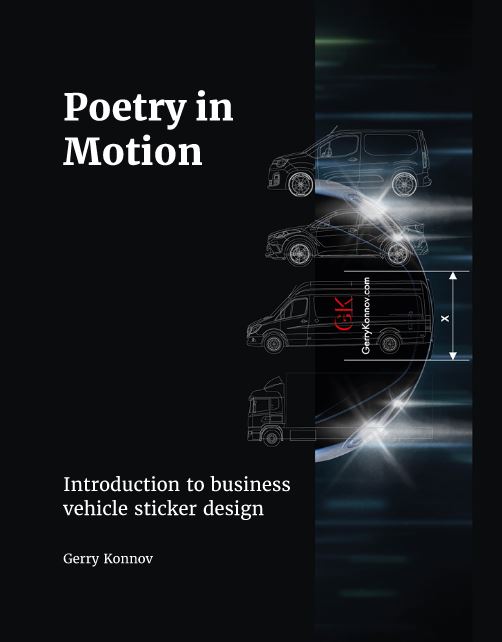 Advertising agencies' project managers, who communicate with clients.
Designers, especially beginners, who visualize and realize clients' wishes.
Purchasing managers, who need to know what they are outsourcing and what they will receive.
Sales managers, who need to know what they are offering to clients.
Marketing managers, who want to use their company vehicles' full ad potential, who pay the bills, and whose job depends on delivering results for the company.

This material will fill the gap in marketing  and graphic design curriculums. Must have material, what will help You to be better at your work.
I have been working with stickers for over a decade now. I've worked with advertising agencies and directly with companies. One thing that is common for 90% of clients – they do not know what makes sticker advertising, especially on vehicles, so special. Not marketing managers. Not purchasing managers. Not designers. Not anyone.
For example, they do not know about the materials. Usually, a sticker is thought to be simply something colorful and sticky. Knowledge of the different vinyl series for different solutions is unknown. Why doesn't a design work even though it is a real artistic masterpiece? You create specialized ads for every marketing channel, but you treat your vehicle as simply a large canvas, a billboard. It is not.
So, I wrote this book to give you a sneak-peak into the sticker world, and I am sure it will pay off for you with your next vehicle design.
I hope you enjoy it. Thank You.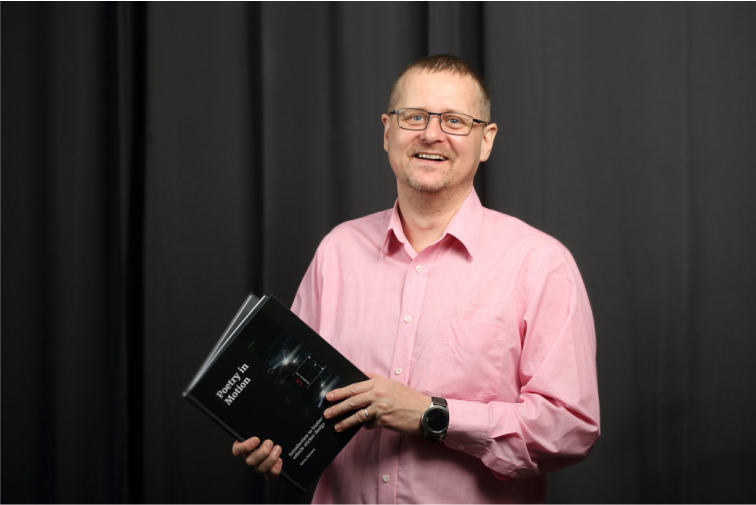 For ePub readers.
Immediate download. For Desktop and Kindle readers.
Immediate download.

About 10-30 days delivery
(depends on location)
Payment will be made via secured SSL connection at Stripe.com