I am a sticker design professional, firstly.

I have been designing since 2004, and in 2008 I started to offer sticker solutions. I have been working with small companies, large global companies, and also with the public sector. I work locally and in foreign markets.

My company is also an official partner with 3M, an American vinyl material manufacturer.

I have been lecturing for advertising agencies and designers at Antalis Lecturing Centre. Antalis is a part of Kokusai Pulp and Paper Group, which is a worldwide leader in paper, packaging, and visual communication distribution. They are also the distributor of Avery Dennison vinyl materials in Europe.

I am the author of the book Poetry in Motion – Introduction to business vehicle sticker design, which is the world's first (handy) textbook that covers business vehicle specifics.

I am also the creator of the sticker design lecturing portal: BeDesignPro.com.

Well, I can't tell you about web design, SEO, or coding, but if there is one thing I feel confident about, it's the marketing and design specifics of corporate vehicle visualization: The fine art of advertising on motor vehicles or, as I like to say, poetry in motion!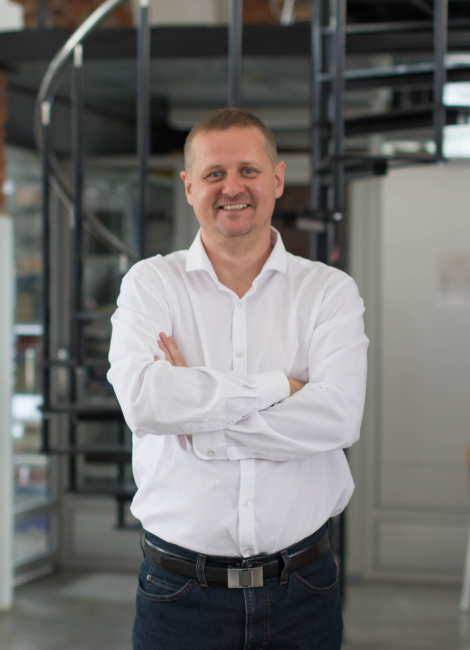 My resume you already saw, but I am not only a professional.
I am also a husband and a father. I love different kinds of music, and I am really an expert when it comes to couch commentary of sports from biathlon to motorsports like Formula 1 or WRC racing.
"Your comfort zone is a place where you keep yourself in a self-illusion and nothing can grow there, but your potentiality can grow only when you can think and grow out of that zone."
― Rashedur Ryan Rahman
I have studied 4 years of marketing and advertising at Nord University.

For expanding my knowledge on technical aspects and Lean methodology, I earned a BA in Startup Entrepreneurship from the Estonian Entrepreneurship University of Applied Sciences.

For a better understanding of how new solutions are created and what goes on in the background, I earned an MBA in Service Design from the University of Tartu.

As a professional, you need to keep yourself on the edge, out of your comfort zone. You need to know what is relevant in your field of work, so I am also continuously gaining new knowledge in the fields of vehicle marketing and sticker materials for myself and for my clients.

For others too, as I am trying to give something back by teaching/mentoring designers and marketers.
Estonia is a small, unique country in Northern Europe that is a part of the European Union. Estonians are smart, hardworking, and forward looking.
For example, Estonians are known to be tech savvy. We have the most startup unicorns per capita in the world! Find out more at www.startupestonia.com.
If you would like to know more about my beautiful country, visit: www.visitestonia.com
Since we are a small country, we always think larger than just our own local market. Our location is close to Scandianavia, therefore, foreign markets are well known to me and my business.
So, you are in good hands.